Our Expertise
The team at RSM consists of handpicked experts from across Ontario, each bringing a wealth of knowledge to the table. With a deep-rooted experience in the province's construction field, we possess a proven track record of excellence. Trust our seasoned professionals to guide you, ensuring your projects and building department operations succeed and stand out.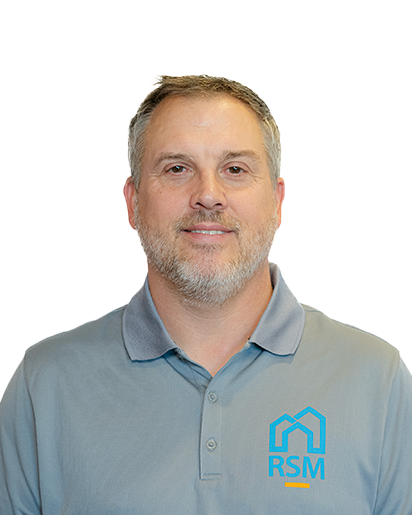 Gerald Moore, CET, CBCO, CRBO
Chief Executive Officer
Experience:
Providing practical and leading-edge experience in building code enforcement. This experience is being provided to municipalities and companies who need specialized technical knowledge. From complex detention occupancies to single family homes, Gerald has a fine-tuned skill of understanding and recognizing building code and standard compliance issues.
Years of experience in the public and private sectors of the construction industry has allowed Gerald to guide RSM Building Consultants. This building inspection and consulting firm provides clients with specialized knowledge of buildings and the codes that make them safe to live, work and play in.
A part time professor and frequent speaker, Gerald enjoys sharing his vast experience to the industry. In addition to having enhanced technical knowledge, he is able to present these concepts in a simplistic and enticing manner.
Areas of Expertise:
Building department processing of building permits within the Building Code Act framework.
Specialized technical knowledge in application of the Ontario and National Building Codes
Training ability to help persons understand the complexities of building code compliance.
Personal & Professional Goals:
To guide RSM Building Consultants journey as the primary support consultancy for municipal building departments within the Country.
Mission Statement and Values:
To support the construction industry and regulative authorities to provide safe buildings in the most time efficient manner.
Interests and Hobbies:
Brown Belt in Gojo Ryu Karate, Travelling
Education:
Advanced Degree in Construction Engineering Technology, Conestoga College, 1996
Professional Affiliations:
BCIN Qualified in all categories under the Ontario Building Code.
Certified Engineering Technologies with the Ontario Association of Engineering Technicians and Technologists.
Certified Building Code Official with the Ontario Building Officials Association.
Canadian Registered Building Official with the Alliance of Canadian Building Official Associations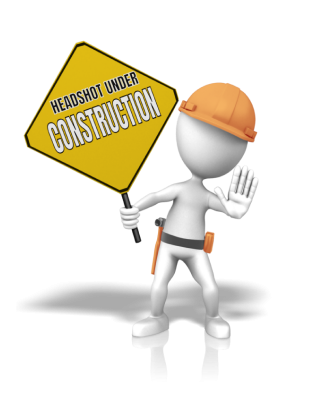 Beth Moore
Chief Operating Officer
Experience:
Beth has combined her passion for education and the business environment for the last thirty (30) years. Through her roles in Sales Management, Training and Development and Operations she has learned the value of effective communication, the ability to exceed customer expectations, the importance of empowering her people and the strength of surrounding herself with a team of experts to achieve business objectives.
Working within the building industry at RSM, it is a joy to partner with Municipal teams, affiliate organizations and business stakeholders, to enhance the consistency of industry services, education of its members and to build positive relationships within our community.
Areas of Expertise:
Business Management
Training and Development
Strategic Marketing
Human Resources
Professional Goals:
To lead a culture of integrity, kindness, and optimum service for our Clients,
To ensure a consistent work/life balance for our RSM team members,
To facilitate enrichment of our team's skill sets and career goals,
To identify and develop growth opportunities for our business in order to serve the needs of our building community.
Interests and Hobbies: family time, the arts, and travel
Education:
BAH, Geography Major, Art History Minor, Queen's University, 1993
BEd, Concurrent Education Program, Queen's University, 1994
Training courses in:
Human Resource Management,
Business Administration and Management,
Financial Systems and Operations,
Executive Leadership and Coaching Programs,
Best Practice Marketing Strategies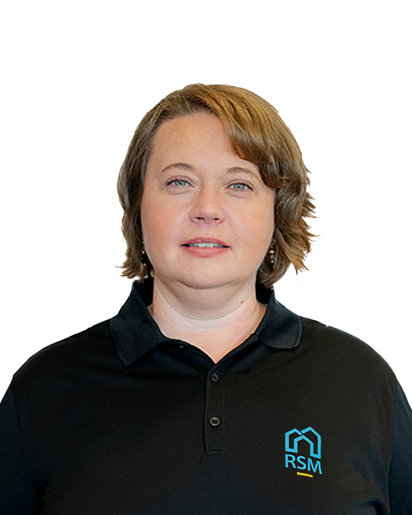 Karri-Anne Read
Manager of Municipal Services
Experience:
Karri-Anne has over 20 years of experience in customer service in a variety of settings.
Areas of Expertise:
Customer Service
Organizational Operations
Goals:
She is working towards her BCIN.
Personal Interests:
"I have 3 kids. I don't have time for hobbies, but I do love reading when I find time."
Education:
BHSc- Western University London
Hotel/Restaurant Management - St Clair College, Windsor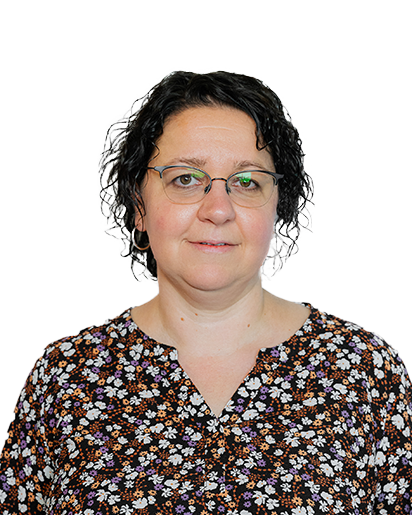 Devon Staley
Manager of Chief Building Official Services
Experience:
Devon Staley is an experienced senior building official with over 16 years' experience in building department plans examination, inspection, and administration.  A certified municipal manager with the Ontario Municipal Management Institute helps her to understand the municipal environment and provide expert advice on the operations of a building department.  In addition, her experience includes working with a large homebuilding company and a design firm providing a well-rounded experience in our industry.
Areas of Expertise:
Building Department Administration and Operations as a Chief Building Official
Municipal Government Relations
Goals:
Working towards being a course facilitator to help new building officials develop their career
Personal Interests:
"Playing piano, drums or ukelele.  Crocheting hats for my kids, niece, and nephews. Being outdoors with the lakes and woods as much as possible."
Education:
Hons. Diploma Interior Design, Sheridan College 2002
Future Ready Leadership Program, Mohawk College Enterprise 2015
Master's Certificate in Municipal Leadership, York University Schulich School of Business, 2021
CBCO (Certified Building Code Official) 2011
CMMIII Building Executive (Certified Municipal Manager III, Building Executive) 2014
CRBO (Canadian Registered Building Official )2014
Professional Affiliations:
OBOA, OMMI, ACBOA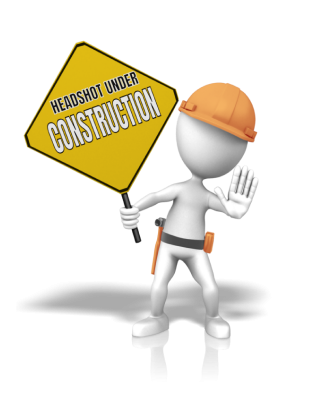 Laura Elliott
Manager of Training Development
Experience:
Laura has been a building official since 2020 and has worked in the construction industry since 2012. She also taught architecture and carpentry at the college level from 2012-2022.
Areas of Expertise:
Part 9 and Part 11 Plans Review
Goals:
She is working towards her CBCO designation with the OBOA, and she would like to one day complete a master's in fire protection engineering. She also hopes to travel to Europe with her family.
Personal Interests:
"Gardening, carpentry, spending time outdoors with family."
Education:
Diploma in Heritage Carpentry and Joinery, Algonquin College, 2012
Professional Affiliations:
Member of OBOA, MLEO, CaGBC
Active participant in South Stormont Committee of Adjustment, OBOA Golden Triangle Chapter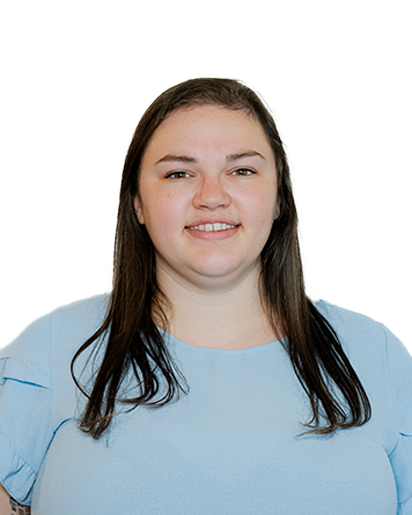 Maggie Lawson
Permit Co-ordinator, Plans Examiner
Experience:
Maggie began her career in the construction industry as a carpenter's apprentice for residential carpentry and then worked with City of Kitchener doing permit coordination and plans review.
Areas of Expertise:
Customer Service
Permit Coordination
Part 9 plans review
Goals:
She is working towards obtaining all ministry qualifications and CBCO designation.
Personal Interests:
"Doing home renos, gardening & reading."
Education:
Architecture – Construction Engineering Technology, Conestoga College
Carpentry, Conestoga College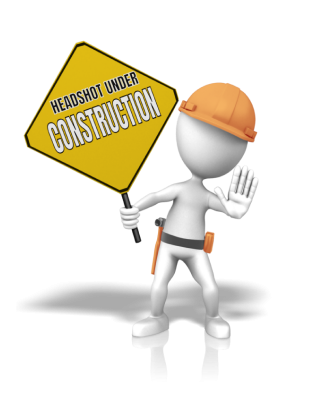 Barbara Mocny
Senior Plans Examiner
Experience:
Barbara started her career as a qualified building designer in 2009. Her experience as both an Independent Building Designer, and a Designer/Project Manager for a Construction Firm, taught her to appreciate the challenges of the design and construction industry. Her career as a building official started in 2014 in the Township of Wilmot, where she worked as a plans examiner and building inspector. She joined RSM in 2020. She has reviewed or supported others with review of hundreds of permits, including an array of small, large, and farm buildings from dozens of Municipalities from all over Ontario. She has a broad knowledge of what is a standard approach to permit process throughout the province.
Areas of expertise:
Small and Large Buildings
Farm Buildings
On-site Sewage Systems
Goals:
Keep improving and stay open to new challenges
Interests:
"Raising my 3 amazing boys; sailing; travel; hiking; and rolling up my sleeves to work on renovations and homestead projects."
Education:
BA of Architecture and Urban Planning - Institute of Architecture, Nysa, Poland
Professional Affiliations:
OBOA
Skylar Gaudreau
Operations Co-ordinator
Experience:
Skylar graduated her Legal Office Administration program in 2017 and went on to work as an Administrative Assistant for a promotional company where she also gained financial experience. She is now working at RSM as an Operations Co-Ordinator.
Areas of Expertise:
Accounts Receivable/Accounts Payable
Administrative Duties
Personal & Professional Goals:
Attend workshops/webinars to gain a deeper understanding of building safety/requirements
Education:
Legal Office Administration, Sheridan College, 2017
Medical Terminology, Conestoga College, 2019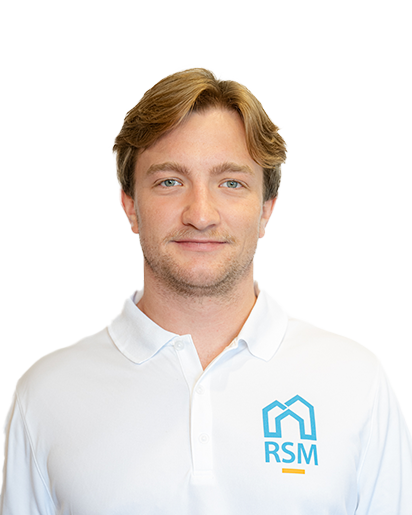 Gage Sachs
Plans Examiner & Special Projects
Experience:
Gage has 2 years of experience in a municipal building department as a plans examiner, as well as experience as a CAD technologist for an engineering firm. He spent 4 years as a project manager for the family business providing packaging automation solutions to customers across North America before transitioning back into the construction industry with RSM.
Areas of Expertise:
Project Management
Part 9 Plans Review
Personal & Professional Goals:
Workings towards further ministry qualifications, obtain CBCO & obtain PMP
Interests:
"Brazilian Jiu Jitsu, my dog, and being outdoors."
Education:
Architecture – Construction Engineering Technology, Conestoga College
Professional Affiliations:
Member of OBOA
Experience:
Barb has worked in finance for many companies including Shaver Poultry Breading Farm, London Honda, Ingersoll RBC, Ropper Industries & she retired from Ingersoll Paper Box
Areas of Expertise:
Bookkeeping
Accounting
Parenting
Homemaker
Nana
Goals:
To provide support to RSM using my knowledge of bookkeeping and accounting and to enjoy retirement again in the future.
Interests and Hobbies:
"Family, Fine Dining, Nature, Knitting, Crochet, and Tatting."
Testimonials
What our clients are saying
Richard Weidhaus

Chief Building Official

The requirement that we asked of RSM was something like 20 permits per week, for six to eight weeks—they said no problem, and they did it. They're closing in on 170 reviews they've done for us (in 2020). We asked them to do 20 per week—that's a lot. I think their communication is probably their biggest asset, I was excited that their process was established, it worked well, and I never had to call on them and check on them—they provided us with an email every step of the way.
Chris Peck

Chief Building Official

I'd lost a staff member, our numbers were through the roof, our services levels were going down. We were struggling to keep up, and then we lost that person; then it just became untenable. Throughout the years I've been aware of what Gerald's doing, and what he's doing now really fit in with the needs that I had. He's the guy I turned to. When we can't deal with the workload with the personnel we have on staff, we turn to Gerald, whether through helping out with plan review or building inspections; that's the assistance that he provides.
Daniel Prest

Chief Building Official

What RSM does is they focus and concentrate on a certain area (of the code)…it's really quite interesting in that Gerald obviously does a lot of research on his subject…you can see he's put the effort into it, and it's not just reading off of a presentation board. You can see that he knows his topics. His style is an excellent way to teach adults—and he respects some of the feedback he's getting because a lot of us do have a lot of experience and I imagine it's quite a challenge for Gerald because he knows his audience is not just 18-year-old students who've never done anything. And if he doesn't know the answer, he'll get back to you. Gerald (RSM) will find a lot of eastern Ontario municipalities are signing on for the same reasons I am—because it's good, focused training and it doesn't drain our budget.
We're working in a community near you
We partner with more than 110 communities